Kathrin Schütz
Ältere Konsumenten in der Werbung
Attraktivität und Kompetenz von Models
about this book deutsch
english
The target group of people 50plus is gaining more importance because of its increasing number of persons and their high purchasing power, and that is why this group is coming in the focus of scientific research. Referring to advertising activities questions arised whether younger models are generally preferred to reach younger and older recipients in advertising, whether the target group should be consistent with the models solely, or how far the decision for a younger or older model depends on the advertised product. Another purpose of this research was to find out whether younger and older persons would like to be addressed by models of their individual age group, or whether this relates to the particular product, independent of the intended target group. In this current experimental study 160 female and male participants belonging to the younger (20-35 years of age) and older (50-65 years of age) target group were asked about the topic. Apart from qualitative interviews regarding the preference and rejection of younger and older models in connection with various advertisements and products, inter alia, the characteristics of the two model groups and the products they should advertise were examined. By means of two Implicit Association Tests (IATs) attitudes towards the topics attractiveness and competence were recorded. While the attractiveness IAT showed very strong associations between the concepts young and attractive and old and unattractive the IAT value of the competence factor was close to zero. Thus, younger people were not associated with incompetence and older people with competence- further analysis showed, however, that younger persons thought older people were more competent and vice versa. The results of the explicit survey could be reduced to the "match-up hypothesis" regarding the fit between model and product only partially. In many cases younger models were associated with attractiveness related products and older models with competence related ones but the identification between younger and older recipients and models of the same age based on a theory of. The exclusive preference of younger models because of positive characteristics being associated with them could be derived only in few statements and that is why it faded, therefore, into the background. The linkage of both relevant explanatory approaches is essential so that target group-specific products should be advertised by models of the respective age group due to the high identification potential, in case of products for various age groups it depends on the fit between model and product according to the "match-up hypothesis". Moreover, younger persons are not only assigned competence and experience in a variety of sectors such as technology and innovations implicitly but also explicitly.
Ihr Werk im Verlag Dr. Kovač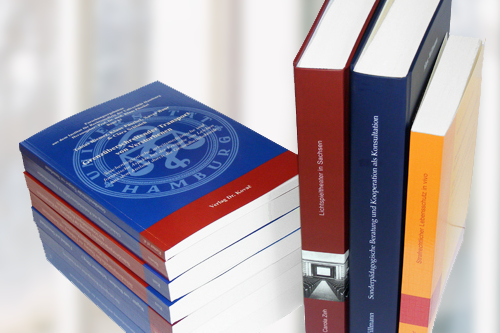 Möchten Sie Ihre wissenschaftliche Arbeit publizieren? Erfahren Sie mehr über unsere günstigen Konditionen und unseren Service für Autorinnen und Autoren.
Nach oben ▲