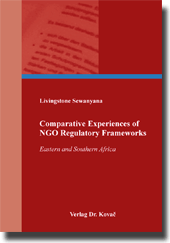 Livingstone Sewanyana
Comparative Experiences of NGO Regulatory Frameworks
Eastern and Southern Africa
– in englischer Sprache –
Zum Inhalt
The growth of NGOs in sub-Saharan countries beginning in the 1990s, can be attributed to the 'new wave of democracy' that led to the rebirth of associational life thus creating new spaces for people to organise. Hitherto many countries amended their constitutions to allow for political reforms. In countries such as Cote d'?vore , Cameroon, Kenya, Tanzania, Senegal and Uganda, "one party constitutions were amended to introduce a bill of rights.
However, the increase in NGO activities brought two important challenges: the challenge of their legitimacy and competition for political space. Several African states, particularly in Eastern and Southern Africa reacted by imposing a state-led NGO regulatory framework seemingly to ensure the accountability and transparency of NGOs.
This book investigates the existing regulatory models for NGOs and explores possible reforms to establish an appropriate NGO regulatory framework that upholds internationally accepted human rights principles in countries such as Uganda. The book investigates these issues within the historical context of NGOs in Africa in general, as well as a theory of democracy that stresses participation, accountability and respect for individual liberties, in particular, the right to freedom of association. The book concludes that the regulatory framework of NGOs in countries such as Uganda does not meet the basic requirements for the right to freedom of association as provided in Uganda's Constitution, and the international and regional human rights treaties to which Uganda is a party.
The book finds that Uganda's NGO regulatory framework, despite some improvements in the new NGO Act, 2016 is controlling, and burdensome, and does not create a conducive environment for inclusiveness and public participation. The book proposes a state-NGO led regulatory model that allows for self-regulation alongside minimal state regulation of NGOs. This model would entail the establishment of an autonomous NGO regulatory Authority composed of members selected autonomously by NGOs and 'decriminalisation' of NGO activities, reducing the powers of the state-led regulatory model, and increasing the involvement of NGOs in the state-led regulatory framework.
Link des Autors
Kontaktmöglichkeit
Ihr Werk im Verlag Dr. Kovač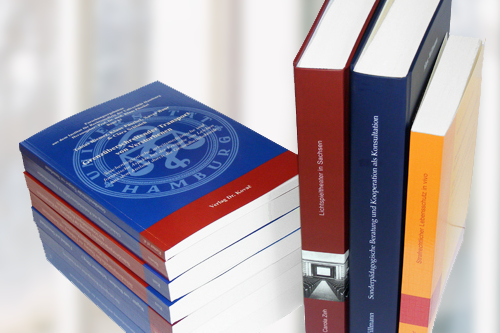 Möchten Sie Ihre wissenschaftliche Arbeit publizieren? Erfahren Sie mehr über unsere günstigen Konditionen und unseren Service für Autorinnen und Autoren.
Nach oben ▲