Anne Schaefer
Nonparametric frontier-based analysis of efficiency and its drivers in business processes
Comparison of methods with empirical application to an OTC derivatives post-trade clearing process of a major German bank
- in englischer Sprache -
about this book deutsch
english
Business process efficiency measurement is an ongoing topic of major importance in the financial services sector. In the academic literature, efficiency measurement with nonparametric frontier analysis is widely applied. Their major advantages are the possibility to include multiple input-/output measures at once, and that no a prori definition of the functional form of the production function is required. However, only few applications exist on business process level yet. Furthermore, previous literature did neither discuss the methodological requirements and their consequences for application on process level nor does literature exists which applies or discusses alternative nonparametric frontier analysis methods besides the popular Data Envelopment Analysis. This study fills this gap by providing in the first part a theoretical discussion about the assumptions and requirements which are necessary to assess for application of nonparametric frontier analysis on process level. In the second part, a comparison of four methods from the field of nonparametric frontier analysis is performed with focus of their application to business process level. The third part of the dissertation focuses on the integration of measurement and improvement, which is of central importance in business process management, by providing a comparison of methods for the identification of inefficiency drivers in business processes in combination with applying nonparametric frontier analysis. All comparisons are performed on a theoretical level and they are evaluated by a case study of a business process from securities clearing and settlement. The case study covers two process variants which represent typical process flows in this sector.
Ihr Werk im Verlag Dr. Kovač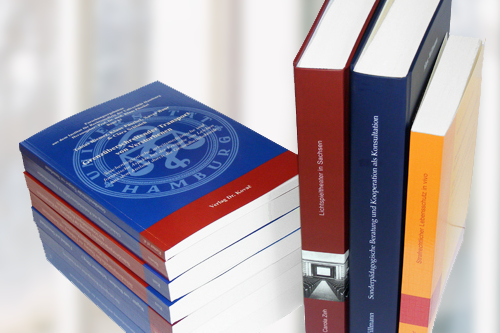 Möchten Sie Ihre wissenschaftliche Arbeit publizieren? Erfahren Sie mehr über unsere günstigen Konditionen und unseren Service für Autorinnen und Autoren.
Nach oben ▲