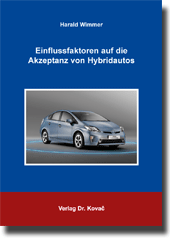 Harald Wimmer
Einflussfaktoren auf die Akzeptanz von Hybridautos
about this book deutsch
english
This is an empirical study that was based on a number of factors influencing the acceptance of hybrid cars (combination of electric and combustion engine) in Austria. Since 1997 the Toyota Prius which is a ready made hybrid model is available on the market, but in 2014 the percentage of hybrid vehicles in Austria was only 0.27%. Despite the proven advantages of between 5-30% reduction in CO2 emissions (depending on the model) and a 10-20% fuel reduction per 100 km (depending on the model) and depending on urban or country roads in comparison to gasoline cars and diesel cars, the launching of these vehicles were very slow to take off. Consequently there is also the question about the causes of the very slow proliferation of hybrid cars and what factors have a positive or negative influence on the acceptance of hybrid technology. In addition, recommendations for an improved target group marketing of hybrid cars were made. The research model is a combination of three acceptance models and the consumer behavior model of perceived risk. The empirical data were collected as part of a quantitative survey of 500 non-drivers from hybrid cars and the results were evaluated accordingly.
As possible reasons for the slow launch of hybrid cars could be put down to the perceived inadequate technology of the hybrid car, the higher purchase price, the lack of knowledge about the hybrid technology and the low awareness rate of the surveyed Austrians about hybrid cars.
The trademark or so to say the brand factors (brand preference, image, satisfaction, trust, well-known brand), environmental aspects (reduced fuel consumption, lower CO2 emissions) and a person´s innovation regarding hybrid cars play a positive role when it comes to the acceptance of hybrid cars or hybrid technology. Negative influences that hinder the sale of hybrid cars are the higher purchase price, the lack of information, the insufficient knowledge about the hybrid technology, the inefficient advertising of these vehicles and the current lack of choice on the market in the various class ranges of hybrid vehicles and prices available.
Ihr Werk im Verlag Dr. Kovač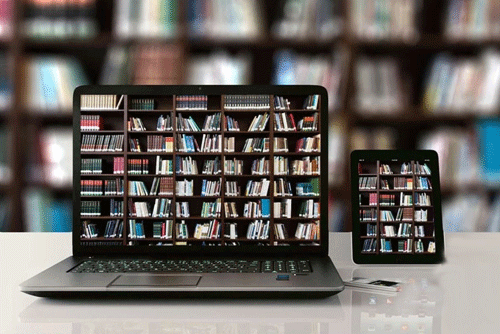 Möchten Sie Ihre wissenschaftliche Arbeit publizieren? Erfahren Sie mehr über unsere günstigen Konditionen und unseren Service für Autorinnen und Autoren.
Nach oben ▲