Lea Dirkwinkel
Trust and Fairtrade Consumption
A Theoretical and Empirical Study on the Interdependencies Between Trust and Fairtrade Consumption
- in englischer Sprache -
about this book deutsch
english
What are the interdependencies between trust, consumption attitudes and behavior when approaching Fairtrade?
This is the overarching research question guiding this study. Lea Dirkwinkel analyzes the problem using the example of the Fairtrade label, which is the symbol of the product certification system of Fairtrade International and represents the most popular example of the Fairtrade movement.
The rationale for the formulation of the research problem is traced back to the fact that, firstly, the quality of Fairtrade products cannot be evaluated by consumers and, secondly, a cognitive dissonance was ascertained between consumers' positive ethical attitudes and their expressed buying intentions as well as the actual purchase. This so-called attitude-behavior gap contradicts major socio-psychological models, which suggest that consumer attitudes, intentions and behavior are ultimately linked. In marketing theory, both of the previously described aspects explain the relevance of trust for the consumption of Fairtrade products but also other sustainable goods.
The analysis is based on an online survey and combines conjoint analysis and structural equation modeling. The innovative methodological approach delivers important results for marketing research as well as practice. On the one hand, the importance of trust for Fairtrade consumption is confirmed and on the other hand, this thesis explains how Fairtrade trust works. Trust in the Fairtrade label constitutes the origin for trust relations between Fairtrade and the consumers and is transferred to trust in the Fairtrade labeled products.
Recommendations that were derived, focus on measures that strengthen trust in Fairtrade labels, e.g. by reducing the number of different labels or by communicating the independence of certification organizations in a better way.
Ihr Werk im Verlag Dr. Kovač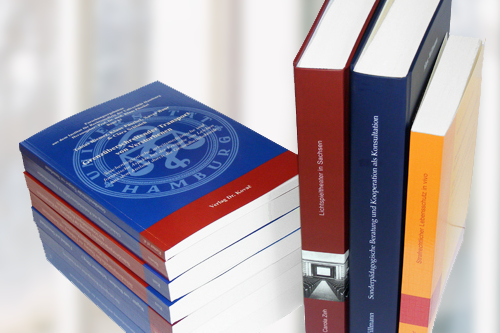 Möchten Sie Ihre wissenschaftliche Arbeit publizieren? Erfahren Sie mehr über unsere günstigen Konditionen und unseren Service für Autorinnen und Autoren.
Nach oben ▲