Oliver Treidler
From the Lisbon Strategy to Europe 2020 and Beyond
Rethinking the Rationale for a Common European Economic Policy
– in englischer Sprache –
Zum Inhalt
During the last couple of years the lack of competitiveness of many European economies has been brutally exposed. This book presents a detailed analysis of the failed attempt of the European Commission to enhance competitiveness and rethinks the rationale for delegating competences to the EU.
The Lisbon Strategy, which was initiated in 2000, has failed to attain the goal of turning Europe into the most competitive and dynamic economy in the world. In 2010 the Lisbon Strategy was succeeded by Europe 2020. Considering that vital lessons have remained unlearned, it appears unlikely that Europe 2020 will have a positive impact. The findings presented in this book demonstrate that the development of European economic policymaking is not only questionable, but may be regarded as worrisome.
Among the remedies for the crisis currently being discussed, the formation of a common European economic government enjoys great popularity. While the proposal remains vague, the basic idea is to secure economic stability and prosperity by delegating further competences to the EU.
To be sure, an analysis of the Lisbon Strategy does not yield a solution to the ongoing crisis. It does, however, provide valuable insights regarding the likely success of a possible European economic government. It is important to understand that the Lisbon Strategy was by no means some obscure economic strategy; it must rather be seen as a blueprint for a European economic government. A thorough evaluation is of great contemporary significance, as it illustrates the track record of pursuing common economic policies in the EU.
The book also provides an analysis of the rationale for delegating competences to the EU. For policy areas, which are characterized by significant externalities and homogeneous preferences among the Member States, a delegation of competences is generally sensible. The analysis shows, however, that the current prerogative devolution contradicts this basic rationale as the high heterogeneity of preferences prevailing in Europe is frequently ignored. The principle of subsidiarity, which was conceived as a safeguard against excessive centralization and constituted an essential building block of European integration, is continuously being diluted.
The central argument put forth in this book is that co-operation within Europe should be guided by the principles of subsidiarity and inter-governmental competition. While outlining cornerstones for building a more liberal Europe, this book does not contain an alternative economic strategy. The ambition is rather to provide the reader with the theoretical and empirical background required to participate in an informed debate on the future of Europe.
Ihr Werk im Verlag Dr. Kovač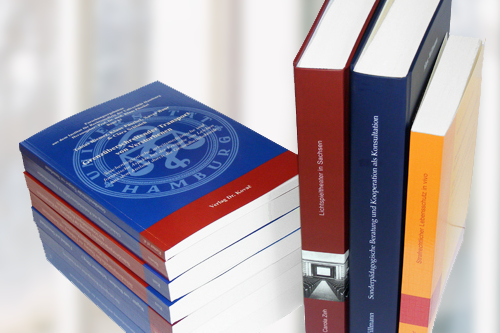 Möchten Sie Ihre wissenschaftliche Arbeit publizieren? Erfahren Sie mehr über unsere günstigen Konditionen und unseren Service für Autorinnen und Autoren.
Nach oben ▲