Andrea Schalla
Water Supply and Sewage Disposal of the Nigerian Society
A Geographical Case Study of Human Usage and Management of the Water Resources in a Tropical Lowland Area
Zum Inhalt
The African developing countries in the humid tropics with distinct wet and dry seasons have a marked and close network of rivers and streams which vary in size according to seasonal precipitation. However, the corresponding systems of water supply and sewage disposal for the population show considerable deficiencies which point to infrastructural and organizational problems. A wide and diverse spectrum of these defects is found in the catchment area of the Ogun River in SW-Nigeria. One of the most densely populated areas in Africa, it is an area of discrepancies which includes the remote rural settlements in the north as well as the urban fringes of Metropolitan Lagos in the south. This empirical and planning study provides the first analysis of the existing conditions regarding the differences in water supply and sewage disposal in the Ogun River Basin.
The spatially differentiated inventory shows that the water supply is backward in many places and a sewage disposal system nearly inexistent. Water supply takes place in several ways: by drawing water from ponds, streams and rivers; less traditionally from wells; and in a more modern form from boreholes as well as from pipe systems (i.e., water corporations pump river water, treat it and distribute it via pipes to the consumers as potable water). These methods of water supply are often differentiated by the social status of the inhabitants, and especially by the degree of urbanization. Waste water is predominantly returned into the hydrological cycle by the population in any way and at any place.
The main problem with all kinds of supply lies in the extraction and distribution of water. As a result of the analysis of the existing conditions, the author makes several feasible proposals for the gradual improvement of the water supply and sewage disposal systems at the studied and classified locations. It includes plumbing the depths of local and socio-economic conditions with a view to sustainable development.
The Nigerian government has underlined its intention to remedy the water supply situation by presenting development plans for technical extensions, but so far these plans remain to be implemented. The reasons lie, among others, in the inadequate organization, which might be reduced by a restructuring of ministries, but even more in the lacking willingness to prioritise and grant the appropriate financial means. The population figure increases continuously while the annual investments into the water supply sector are reduced. Yet even the remaining budget could be used more efficiently under a better management.
The author of this study hopes to impress on those responsible, influential or just interested in the problems of the Ogun River Basin the need to secure and improve the water supply and sewage disposal systems in order to increase the welfare of the population without disturbing the natural balance.
Ihr Werk im Verlag Dr. Kovač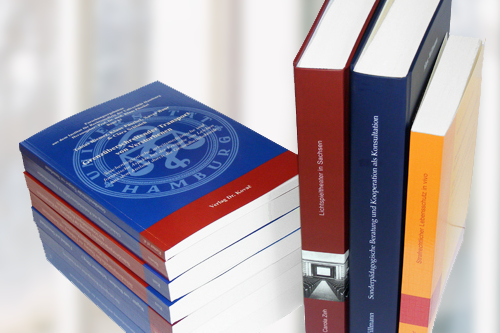 Möchten Sie Ihre wissenschaftliche Arbeit publizieren? Erfahren Sie mehr über unsere günstigen Konditionen und unseren Service für Autorinnen und Autoren.
Nach oben ▲