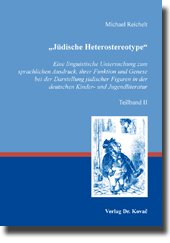 Michael Reichelt
"Jüdische Heterostereotype"
Eine linguistische Untersuchung zum sprachlichen Ausdruck, ihrer Funktion und Genese bei der Darstellung jüdischer Figuren in der deutschen Kinder- und Jugendliteratur
about this book
deutsch
english
The study examines how foreign-assigned clichés (Heterostereotypes) towards Jews or Jewish figures depicted in German Children's and Young Adult Literature have developed and possibly have been changed in the process of 250 years. Besides, the work forms a new aspect of research, while it collects, classifies as well as interprets negative and positive Heterostereotypes under the point of view of a corpus- and context-based semantics analysis (Frame theory). Moreover, text-linguistic methods and discourse-linguistic analyses are also taken into consideration as an investigation procedure. Finally, the survey pursues the question, whether some sort of the genocide perpetrated against the European Jews was made generally possible and further transported in the process of decade-long practising. On the whole, the study implies 66 texts taken from a time span 1763-2006 which are examined in eight different chronological investigation periods. Besides, within this work the author delivers sound insight into linguistic-stylistic means of the stereotyping to typical explanatory patterns (into Language, Literature, Religion, Economy/Society, Biology/Anthropology as well as Philosemitism) and conveys a profound investigation of the numerous assessment components which are connected with these explanatory patterns. Furthermore, the analysis can also be used as a substantial reference book of the stereotyping of Jews in the Children's and Young Adult Literature, from which the reader obtains a very vivid idea of the contact and the depiction of Jews in the German Children's and Young Adult Literature. The analyses are very informative and revealing, first of all, to the name marking, the evil eye and the time cut analysis, implying the crossing of the Yiddish as a stigma marker to the Dialect as a marker of being linguistically different or retrograde. Besides, the study delivers numerous interesting, new and also surprising results of analysis. Therefore, the contribution of this primarily linguistic work lies in the fact that the history of the Children's and Young Adult Literature must be seen and considered now partly from a different or rather new point of view.
Ihr Werk im Verlag Dr. Kovač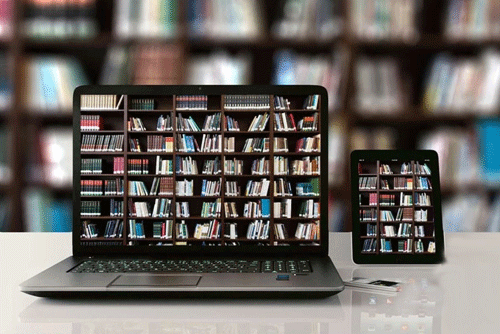 Möchten Sie Ihre wissenschaftliche Arbeit publizieren? Erfahren Sie mehr über unsere günstigen Konditionen und unseren Service für Autorinnen und Autoren.
Nach oben ▲