Literatur zum Thema »Didactics«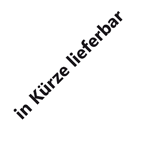 Mirjam Bon Klanjšček / Jurka Lepičnik Vodopivec / Darjo Felda
Statistical Literacy Among Secondary School Students
Achieving a Higher Level of Statistical Literacy
Hamburg 2018, ISBN 978-3-339-10356-7
The statistical education should be in step with modern didactic trends, which recommend the use of statistics in relation to everyday life and thus develop and improve statistical literacy. But as statistics is made part of mathematics instruction, solving statistical problems tends to be ...
Critical interpretation, Didactics, Didaktik, Erziehungswissenschaft, Kritische Interpretation, Mathematics, Mathematics classes, Mathematik, Real-life situation, Realistic context, Secondary school, Statistical education, Statistical literacy, Statistical thinking, Statistics, Statistik, Statistikunterricht, Statistisches Denken, Weiterführende Schule

Darjo Felda, Jurka Lepicnik Vodopivec, Mirjam Bon Klanjšcek
Teaching Statistics and Statistical Literacy
Didaktik in Forschung und Praxis
Hamburg 2017, ISBN 978-3-8300-9648-1
In real-world environments we are faced with large amounts of information that is found in newspapers, in magazines, on television, on the Internet, and elsewhere, and that is often presented in the form of tables or graphs. Today statistical data are, unfortunately, quite often abused, mainly ...
Didactics, Mathmatics Classe, Problem Situation, Realistic Context, Statistical Education, Statistical Knowledge, Statistical Literacy, Statistical Thinking

Darjo Felda, Mara Cotic, Sanja Maricic
Building Mathematical Literacy by Solving Realistic Problems
Didaktik in Forschung und Praxis
Hamburg 2016, ISBN 978-3-8300-9105-9
Today mathematics is characterized by increasing orientation toward developing the ability of thinking, towards acquiring knowledge that has applicative value in everyday life, developing students' independence in learning, creation of the conditions that will foster the desire and need for ...
Didactics, Mathematical Knowledge, Mathematical Literacy, Mathematics, Mathematics Classes, Pedagogy, Problem Situation, Realistic Problem

Milena Valencic-Zuljan / Mara Cotic / Darjo Felda / Zlatan Magajna / Amalija Žakelj
The Efficiency of Homogeneous and Heterogeneous Grouping of Students in Mathematics
Didaktik in Forschung und Praxis
Hamburg 2015, ISBN 978-3-8300-8639-0
The questions of grouping students have always been present in the history of education with diverse intentions and according to different criteria. The researchers of education as well as teachers and pedagogues have tried to find out when the grouping should start and what the objective of ...
Achievements in Mathematics, Didactics, Differentiation, Heterogeneous Groups, Homogeneous Groups, Individualization, Mathematics, Mathematics Teaching, National Assessment of Knowledge, Pedagogy, Primary School, Self-Concept, Slovenia, Teacher´s Expectation

Jasna Mažgon / Damijan Štefanc
Epistemological Aspects of Contemporary Educational Methodology and Didactics
Qualitative Research, Quality Teaching
Didaktik in Forschung und Praxis
Hamburg 2014, ISBN 978-3-8300-7376-5
In this book the authors Jasna Mažgon and Damijan Štefanc from University of Ljubljana (Slovenia) are discussing some of the most crucial contemporary issues which emerged in the fields of general didactics and educational methodology. In the centre of their scientific interest is the ...
Aktionsforschung, Didaktik, Kompetenzen, Lehrer, Pädagogik, Qualitative Forschung, Qualitative Forschungsmethodologie, Wissenskonzepte

Isabel González Rey (ed./Hrsg.)
Phraseodidactic Studies on German as a Foreign Language/ Phraseodidaktische Studien zu Deutsch als Fremdsprache
LINGUA - Fremdsprachenunterricht in Forschung und Praxis
Hamburg 2013, ISBN 978-3-8300-6558-6
Phraseological competence is one of the main challenges for language learners. Phraseodidactics, as one of the applied fields of Phraseology, fosters this competence by providing teachers and students with certain tools and techniques. In this collective volume, eight specialists put forward the ...
Cognitive Processes, Deutsch als Fremdsprache, Didactics, German as a Foreign Language, Idioms, Language Learning, Phraseodidactics, Translation

Literatur "Didactics". Eine Auswahl unserer Bücher.