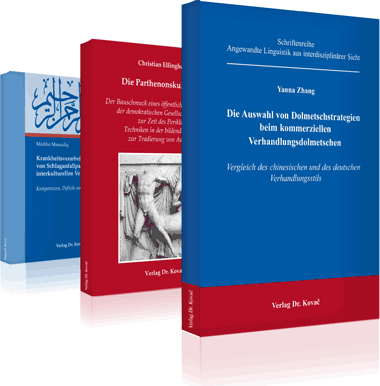 "Cultural Intelligence"
Eine schlagwortbasierte Literatur-Auswahl unserer Fachbücher
Ildiko Némethová, Daniela Breveníková, Troy B. Wiwczaroski, Borka Richter, Mária Bláhová
Probleme und Chancen der Globalisierung
Global Business Practices: Communication, Leadership, Negotiations, and Ethics recognises the multinational and multicultural world of the twenty-first century and focuses on developing culturally sensitive cosmopolitan leaders with a global mindset who function as effective and ethically responsible global communicators and negotiators [...]
Business Ethics
Cultural Intelligence
Culture
Language
Leadership
Negotiations
Perception
José Luis Vallejo García
A Conducive Factor of Managers' Readiness for Organizational Change
This book concerns intercultural competence and its impact on managers' readiness for organizational change. According to the analysis presented in this study, managers who are culturally competent are significantly more likely to embrace organizational change and therefore better prepared for the new managerial challenges of today. In [...]
Change Management
Cultural Intelligence
Intercultural Management
Organizational Change
Organizational Learning
Stephanie Rohac
A Comparison to Other Individual Models of Intercultural Success, Its Assessment, and Individual Cross-Cultural Metacognition in Learning and Training
RELEVANCE.
Organizational success in international business depends heavily on the individual's ability to manage cross-cultural interaction. There is a growing organizational demand to assess and train individual's cross-cultural flexibility and self-regulated learning ability in cross-cultural contexts. Individuals need to [...]
Interkulturelle Kommunikation
Interkulturelle Psychologie
Kulturelle Intelligenz
Eine Auswahl an Fachbüchern aus dem Verlag Dr. Kovač.