Cristian Sibisan
Theanthropologie – Grundzüge der Anthropologie und Christologie André Scrimas
Rezension
[...] The quality of theological argumentation and the ability to synthesize a complex and difficult theological discourse makes Cristian Sibișan's work a useful contribution to the process of interpreting Scrima's work. In addition, the book has the role of an invitation addressed to the German-language theological community to discover a little-known but very original orthodox thinker.
about this book deutsch
english
André Scrima (1925–2000) was a Romanian-Orthodox monk, Vice President and member of Académie Internationale des Sciences Religieuses (Brussels) and Professor of Orthodox Theology, Comparative Religious Studies and Epistemology in Beirut. He was the official Representative of the Patriarchate of Constantinople at the Second Vatican Council. He is remembered for developing an interreligious program for Christian and Muslim students, which he spearheaded with Augustin Dupré La Tour SJ, Rector of the Lebanese University of Saint-Joseph, and two Muslim professors at a time of great discord and religious factionalism arising from the civil war in Lebanon in the 1970s. During this time André Scrima was also an adviser to the Rothko Chapel Foundations, Houston (Texas).
Scrima's thought was heavily influenced by his membership in the Burning Bush, a community of monks and intellectuals focused on theology, art and literature at the monastery of Antim in Bucharest. While the majority of this community was arrested by the new communist regime in 1958, Scrima had left the country in 1956. He returned to Bucharest after the fall of communism to spend the last years of his life there. Most of his writings are archived in the New College Europe, Institute for Advanced Study in Bucharest.
Scrima is known for his contribution to the field of apophatical anthropology. His interest in this area was sparked by what he perceived to be failed communist ideology, as well as a desire to understand his Orthodox faith in light of other world ideologies and religions. In contrast to the over-simplified anthropology of communism, Scrima grounded his anthropology in man's identity as image of God. According to him, man's nature and ultimate purpose can only be understood apophatically in light of the resurrection of Jesus Christ, the God-man. This work presents André Scrima's synthesis of anthropology and Christology in the light of the Orthodox teaching of apophatism.
Ihr Werk im Verlag Dr. Kovač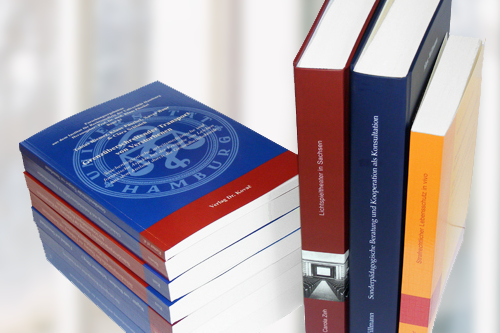 Möchten Sie Ihre wissenschaftliche Arbeit publizieren? Erfahren Sie mehr über unsere günstigen Konditionen und unseren Service für Autorinnen und Autoren.
Nach oben ▲