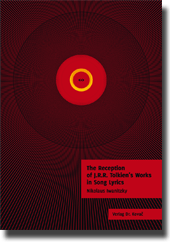 Nikolaus Iwanitzky
The Reception of J.R.R. Tolkien's Works in Song Lyrics
- in englischer Sprache -
about this book deutsch
english
Bob Dylan's Nobel Prize in Literature is likely to be the igniting spark for new research related to the interconnection of music, lyrics, and literature and may also lead to a wider recognition of song lyrics as (a form of) literature. In this context, Nikolaus Iwanitzky's book provides valuable insights with regard to the relationship between song lyrics, literature, and adaptation theory.
Tolkienian themes are appropriated into an increasing number of media. In this study, Nikolaus Iwanitzky ponders the question how J.R.R. Tolkien's texts or particular elements from them (e.g. characters, stylistic devices or symbolism) are transposed into the medium of song lyrics. This media change is dealt with on the basis of criteria from the disciplines of literary and intermedial studies. In addition to this, new parameters are devised which permit to compare literary texts and the lyrical layer of musical compositions. The transposition from literary texts to song lyrics is analyzed on the basis of examples of Tolkien-related compositions.
After a discussion of the functions of music in Tolkien's universe, the main part of the study begins with a chronological overview pertaining to all musical genres and their exponents whose lyrics feature Tolkienian concepts. At first, exemplary songs are analyzed on the basis of the aforementioned comparative criteria, and a distinction between intermedial thematizations and adaptations is drawn. Subsequently, the lyrical layer of five albums is dealt with in detail. Thus, e.g. changing narrative perspectives, depictions of protagonists as well as the appropriation of stylistic devices and symbolic elements in the respective adaptations are discussed.
The study demonstrates the ample popularity of Tolkienian motifs which are used in song lyrics by artists from all continents. Moreover, it contributes to a wider recognition of song lyrics in academia and illustrates the oft underestimated closeness between literature and music.
Link des Autors
Kontaktmöglichkeit
Ihr Werk im Verlag Dr. Kovač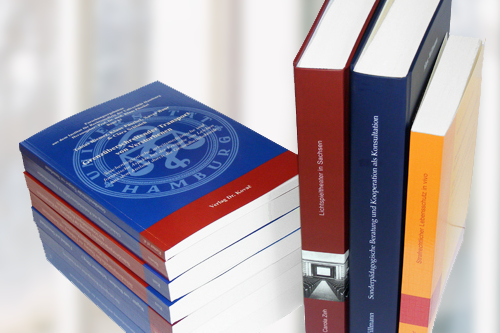 Möchten Sie Ihre wissenschaftliche Arbeit publizieren? Erfahren Sie mehr über unsere günstigen Konditionen und unseren Service für Autorinnen und Autoren.
Nach oben ▲