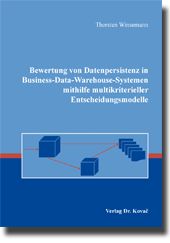 Thorsten Winsemann
Bewertung von Datenpersistenz in Business-Data-Warehouse-Systemen mithilfe multikriterieller Entscheidungsmodelle
about this book
deutsch
english
Data warehouses are in spite – or even because – of the "in-memory discussion" a topic of current research, especially because of their huge amounts of data. Productively operated data warehouse systems for economic applications hold terabytes of data. Installation and maintenance of persistent data sets in such systems require high effort in time and resources – of the system and of the persons responsible. There are potentials for conflicts of the requirements of usage on the one hand and the building up of prerequisites therefor needed on the other. The requirement of fast and flexible analysis is met by building up additional data sets, for instance. For this purpose, however, costly processes of data processing and data provisioning are often necessary and thus increase the effort for operating the system. This leads to the question of the research problem presented here: How can a well-founded decision be reached to decide which data must be held and which data are not needed any longer in a business data warehouse? This estimation constitutes a complex problem due to the manifold influencing factors. The first problem in this context is the decision whether data are strictly needed, which basically depends on the reason for data storage. Possible reasons for data persistence range from technical to conceptual, economic and legal areas. They are defined, described in detail and classified. These reasons are categorized according to their necessity, which enables the construction of a decision process as a first evaluation method. For many data sets in a data warehouse, however, a founded decision can hardly be made. Additional detailed information is necessary and has to be determined. For the collection of such detailed information, domain-dependent ratio systems are defined. The evaluation method created here is arranged more broadly as previous ones and includes, next to technical key figures, also economic ones. As the problem of decision making shows itself as one with multiple objectives, the integration of techniques of multi-criteria decision analysis in the evaluation model allows the consideration of the decision makers' preferences. Finally, the developed evaluation model allows the computation of the overall benefits of the data persistence alternatives, which form the basis for deciding whether to keep or to delete data sets. Hereby, all necessary information is easy to determine, the model itself is clear and flexible, and the made decision is objective and easily comprehensible. This enables a versatile and realistic use, which is finally illustrated in three practical case studies.
Kontaktmöglichkeit
Ihr Werk im Verlag Dr. Kovač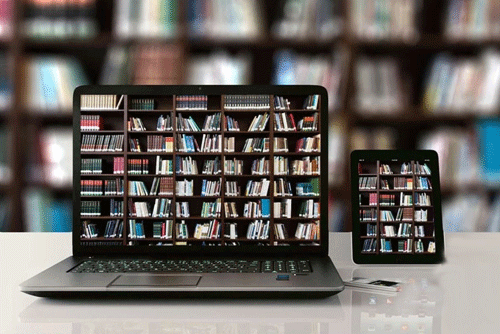 Möchten Sie Ihre wissenschaftliche Arbeit publizieren? Erfahren Sie mehr über unsere günstigen Konditionen und unseren Service für Autorinnen und Autoren.
Nach oben ▲