Matthias K. W. Bandorf
Mode Switching from Component Manufacturer to System Supplier –
Requirements, Opportunities and Best Practices
A Resource-Based Reflection on R&D
Strategisches Management, volume 168
Hamburg 2014, 268 pages
ISBN 978-3-8300-8011-4 (print)
ISBN 978-3-339-08011-0 (eBook)
about this book deutsch
english
Manufacturing industry is facing a dramatic transition; many enterprises find themselves caught in rapidly changing and intensified competition structures with increasing pressure to develop innovative solutions in ever shorter cycles. This issue presents a massive threat for component manufacturers today, as it suggests that excellence of technical components is no longer a guarantee of maintaining market position. One way of addressing this challenge, which is investigated within this study is mode switching - the transformation from one stage of a business model into a different one, usually at an advanced product hierarchy. Mode refers to the current business design of a company and to the aspirational design in the future.
This research focused on providing a professional real life view, representing a comprehensive perspective of organisational change, highlighting best practices and key considerations to glean senior management views from original equipment manufacturers, component manufacturers, system suppliers, academia, and business consultants.
This research contributes to knowledge and practice in four ways: fundamental, methodological, normative and conceptual. The fundamental contribution illustrates a knowledge matrix, which embody an extensive information base concerning mode switching to an advanced product hierarchy. The methodological contribution presents an aspect model and the advancement of the 4Ps innovation model. The normative contribution to knowledge and practice provides new understanding with reference to product hierarchy and its subdivision into component and system. The conceptual contribution of this thesis entails in the development of a conceptual framework which will provide a significant and effective resource for companies concerned evolving into the next product hierarchy.
Ihr Werk im Verlag Dr. Kovač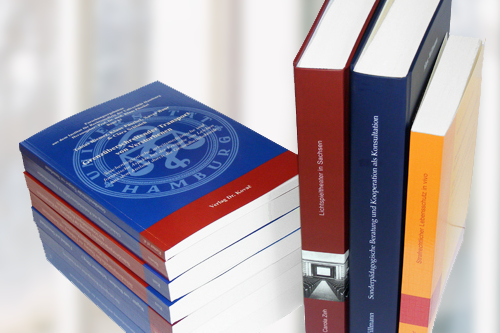 Möchten Sie Ihre wissenschaftliche Arbeit publizieren? Erfahren Sie mehr über unsere günstigen Konditionen und unseren Service für Autorinnen und Autoren.
Nach oben ▲