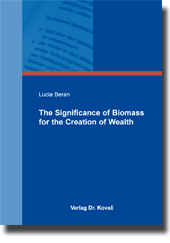 Lucia Beran
The Significance of Biomass for the Creation of Wealth
– in englischer Sprache –
about this book
deutsch
english
Against the background of the current energy and climate crisis, biomass is often considered as an important renewable energy carrier for the prospective provision of energy services and therewith as a promising substitute for fossil energy. In contrast to the total global primary energy supply, bioenergy, i.e. energy from biomass plays a relatively minor role today. This is in contrast to the (more distant) past, in which biomass has constituted humankind's major energy carrier for thousands of years. In addition, bioenergy is only a small part of total biomass supply today; rather, biomass is mainly used in the form of food and organic material for artefacts like clothes, furniture and tools. From an interdisciplinary perspective, the author examines the significance of biomass for the creation of wealth. She analyses, validates and interprets estimates with regard to the historical development of world population size, gross domestic product, primary energy supply (as accounted for by conventional energy statistics, incl. bioenergy) as well as biomass (in form of food and organic artefacts as neglected by conventional energy statistics) for three classical societies in the history of humankind: the hunter-gatherer society, the agricultural and the industrial society. The systematic, consistent and uniform compilation of estimates from diverse scientific disciplines does not only expand the - especially for past periods weak - data basis but also prepares and edits it for the economic sciences for the first time. Through a juxtaposition of the current global human demand for biomass in the form of food, artefacts and bioenergy with the supply of biomass provided by the global ecosystem, the author scrutinises the significance of biomass as energy carrier for the provision of energy services in the future. The work gives a broad overview of the historical and forthcoming significance of the energy carrier biomass for the creation of wealth and constitutes an important, sound contribution to the current, controversially led debate about the prospective role of biomass in the form of bioenergy.
Ihr Werk im Verlag Dr. Kovač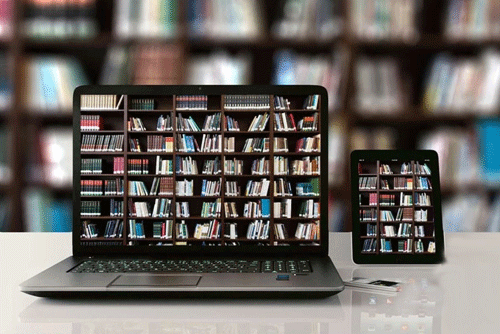 Möchten Sie Ihre wissenschaftliche Arbeit publizieren? Erfahren Sie mehr über unsere günstigen Konditionen und unseren Service für Autorinnen und Autoren.
Nach oben ▲