Michaela Schmidt
Rose Terry Cooke and Nineteenth-Century American Literature and Culture
Zum Inhalt
During a career that lasted for forty years, nineteenth-century American woman writer Rose Terry Cooke (1827 – 1892) published short stories, poems, and essays in such different magazines as prestigious literary monthlies, religious weeklies and childrens magazines. She was a multifaceted author, and yet only a small number of her works has been analyzed. Literary critics and historians have usually portrayed Cooke as a realist and an early feminist. However, sentimentalism is also characteristic of Cookes fiction, and her portrayals of New-England women support as well as undermine the dominating nineteenth-century ideal of women as wives and mothers. The objective of this study is to go beyond the existing, one-sided portrayals of Cooke and to explore the influence of various literary and cultural discourses on her fiction.
An in-depth look at Cookes correspondence with her editors reveals the authors struggle to reconcile her artistic ambitions with her need to take care of and to earn a living for her family. The interplay of the literary discourses of sentimentalism and realism is the focus of a stylistic analysis of Cookes short stories. Through her stories and essays Cooke took part in the cultural and literary discourse of domesticity that prescribed womans role in nineteenth-century America. Alternately supporting and rejecting the basic tenets of this ideology (womens submissiveness for example) Cooke explored what society held in store for women. Cookes scathing criticism of marriage is often linked with her critical discussion of Calvinism since her cruelest husbands are invariably stern Calvinists. In her short stories, Cooke explored a religion that had shaped New England, but she also highlighted Christian charity in her work. Cookes interaction with the religious discourse of her time is an important topic of this study.
Cookes scathing criticism of marriage seems to be at odds with her advocacy of womens traditional roles as wives and mothers. In fact, Cookes portrayals of women and her fiction in general are full of tensions and contradictions, which are not dismissed in this study, but discussed as an inherent characteristic of Cookes work. Ultimately, Cookes fiction destabilizes the oppositional categoriesrealism vs. sentimentalism, feminism vs. antifeminism, and art vs. commercialismwhich are often used to classify the fiction of nineteenth-century American women writers. A brief look at the careers and works of Mary E. Wilkins Freeman, Elizabeth Stuart Phelps, and Rebecca Harding Davis concludes this study and reveals that these categories might be insufficient and unsatisfactory not just for discussing Rose Terry Cookes fiction, but the fiction of many nineteenth-century American women writers.
Ihr Werk im Verlag Dr. Kovač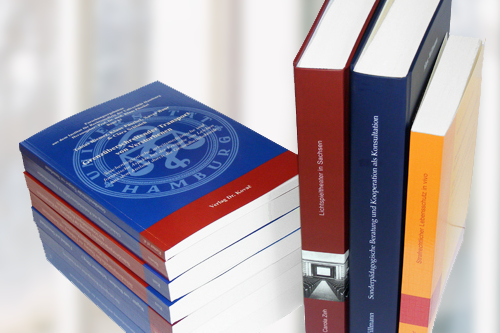 Möchten Sie Ihre wissenschaftliche Arbeit publizieren? Erfahren Sie mehr über unsere günstigen Konditionen und unseren Service für Autorinnen und Autoren.
Nach oben ▲