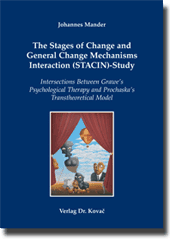 Johannes Mander
The Stages of Change and General Change Mechanisms Interaction (STACIN)-Study
Intersections Between Grawe's Psychological Therapy and Prochaska's Transtheoretical Model
- in englischer Sprache -
Promotionspreis "Bio-psycho-soziale Medizin" 2012
about this book
deutsch
english
There is an actual debate about common factors in psychotherapy. Two influential integrative frameworks are Grawes' psychological therapy and Prochaskas' transtheoretical model. Both theories define plausible common factors concepts and are based on broad empirical data. In this study, we analyzed intersections between general mechanisms of change from Grawe's psychological therapy and stages of change from Prochaska's transtheoretical model. For this purpose, we analyzed data of 253 patients with depression, somatoform and eating disorders. We successfully constructed an instrument measuring general mechanisms of change (SACiP) and a short-version of an instrument measuring stages of change (URICA). Both instruments showed excellent psychometrics. Several of our results are important for clinical practitioners: We demonstrated that there was an increase in the experience of in-session progress change mechanisms, such as resource activation, across different stages of therapy for successful patients. Hence, for successful therapy, it seems important to increase experiences of these change mechanisms across different stages of therapy. Further, we showed that depressive patients with high ratings in action motivation had better outcome, while eating disorder patients with low scores on maintenance motivation had better outcome. For somatoform patients, both action and maintenance-scores were relevant for outcome-prediction. We concluded that action-oriented motivational interventions seem to be especially important for depressive patients. For eating disorder patients, motivational strategies to cope with relapses should be the therapeutic focus. For somatoform patients, a combination of action and relapse-prevention oriented interventions is important to achieve a positive outcome. We further demonstrated that for patients in later motivational stages, behavioral change mechanisms, like mastery or resource activation, were especially important for a successful therapy. Hence, therapists should adapt their interventions in this specific way on the motivational stage of their patients.
Promotionspreis "Bio-psycho-soziale Medizin" 2012
Ihr Werk im Verlag Dr. Kovač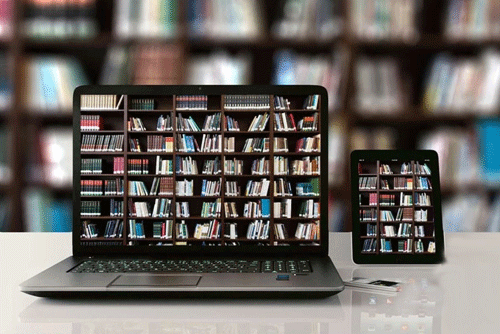 Möchten Sie Ihre wissenschaftliche Arbeit publizieren? Erfahren Sie mehr über unsere günstigen Konditionen und unseren Service für Autorinnen und Autoren.
Nach oben ▲