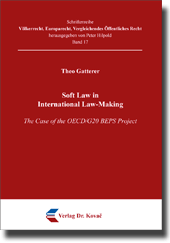 Theo Gatterer
Soft Law in International Law-Making
The Case of the OECD/G20 BEPS Project
about this book deutsch
english
In an increasingly globalised world, multinational corporations conduct their business across borders. However, our political system remains largely based on the concept of state sovereignty. In such an environment, where a partial mismatch between economic reality and political order exists, there is an unprecedented need for international cooperation. But how can states cooperate most effectively in order to solve shared problems?
In this book, the author assesses the role of Soft Law in fostering international cooperation. Soft Law, often referred to as non-binding law, is a quasi-legal instrument, which is neither merely political nor fully legal. It allows states to enter international agreements without fully committing themselves to legally binding obligations.
On the one hand, the author scrutinises the concept of Soft Law on a theoretical level. Several questions are dealt with: What forms of Soft Law do exist? What advantages and disadvantages does Soft Law have vis-a-vis Hard Law? Under when is it used? Does Soft Law make international agreements easier to achieve or does it render them less meaningful? Are soft international agreements complied with once they are reached?
On the other hand, the author applies the theoretical knowledge on Soft Law to a concrete case of international law-making, namely the OECD/G20 BEPS Project, an unprecedented effort to solve the problem of tax avoidance by multinational corporations. The BEPS Project is largely composed of Soft Law.
But what forms of Soft Law were used and why? What does the specific use of Soft Law reveal about the strategic goals and priorities of the BEPS Project? Which state and non-state actors were involved and what interests were prevalent?
The author views the Soft Law employed in the BEPS Project as a tool of international politics and global governance and asks: Will the BEPS Project succeed in restructuring the international tax system?
Kontaktmöglichkeit
Ihr Werk im Verlag Dr. Kovač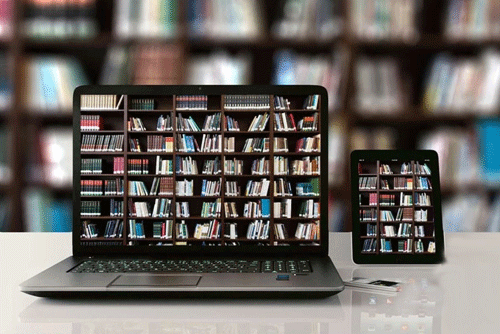 Möchten Sie Ihre wissenschaftliche Arbeit publizieren? Erfahren Sie mehr über unsere günstigen Konditionen und unseren Service für Autorinnen und Autoren.
Nach oben ▲