Amaury-Alexandre Schaller
Business Model Innovation Roadmap for the Digital Transformation Process of a German SME
Strategisches Management, volume 221
Hamburg 2021, 308 pages
ISBN 978-3-339-12374-9 (print)
ISBN 978-3-339-12375-6 (eBook)
about this book deutsch
english
Globalization has made markets more open, but at the same time also more competitive. To guarantee sustained competitive advantage, companies need to adjust themselves and find an approach to respond to market demands and new digital technologies. In this context, a key challenge nowadays for a company is the process of business model innovation (BMI). However, practitioners are missing clear and structured ways regarding how to move from idea development to implemented business solutions in terms of business models, especially in the digital context.
The main goal of this research is to offer a new perspective on business model innovation by adding the roadmap approach into the process and thus defining the transition path from a current to a desired business model. The focus of the business model innovation roadmap (BMI-R) is on the integration of the digital technologies into the business model for small- to medium-sized enterprises. The aim is to describe that approach and identify the overall architecture as well as the structure of the individual layers with their respective components. The BMI-R serves as a forecasting and planning approach that can assist an organization in identifying potential gaps and recognizing and acting on events that require a change of direction in the resource allocation. It aligns the digital technologies and the respective resources to the single business model components in order to gain sustainable competitive advantage over the different time horizons of small-, mid-, and long-term.
In this study, in combination with the findings of existing literature, an approach for the business model innovation roadmap at the organizational level was developed. Validation by experts from the field of business model and business model innovation, and those with a roadmapping background was obtained through a Delphi survey. The overall business model innovation roadmap approach was then tested in a German small- to medium-sized enterprise via an action research component project. The theoretical implications of this dissertation advance academic research in the domain of business model innovation processes and provide a structured approach to organizations for a successful transition to a new desired business model.
Ihr Werk im Verlag Dr. Kovač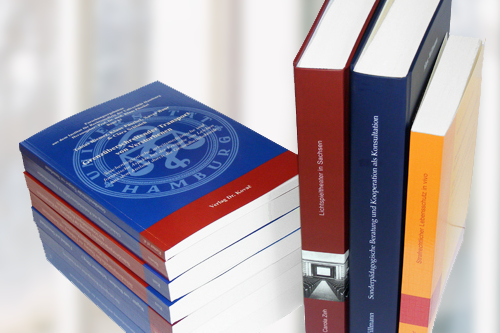 Möchten Sie Ihre wissenschaftliche Arbeit publizieren? Erfahren Sie mehr über unsere günstigen Konditionen und unseren Service für Autorinnen und Autoren.
Nach oben ▲