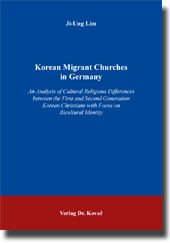 Ji-Ung Lim
Korean Migrant Churches in Germany
An Analysis of Cultural Religious Differences between the First and Second Generation Korean Christians with Focus on Bicultural Identity
about this book
deutsch
english
This research pays attention to the bicultural experience and identity of Korean Christians in Germany. In the second half of the twentieth century many Korean migrants arrived as guest-workers. They established numerous ethnic churches, which served not only as places of religious worship, but also as sociocultural centers and safe harbors in a foreign country. At the same time, the offspring of Korean migrants – the second generation – grew up in the German host society. The influences of the German culture on the second generation apparently created cultural diversity and plurality of religious expressions within Korean migrant churches, leading to a gap between both generations. Today many of the second generation Korean Christians struggle with the cultural values and religious traditions of their parents' generation in their ethnic churches. The author strives not only to uncover the reasons for tensions between two generations in one particular ethnic faith community, but also to seek ways for a harmonious co-existence in culturally and religiously heterogenic communities. He looks at the bicultural identity of Ko-rean Christians in Germany as a means to negotiate cultural religious differences. This empirical study of the bicultural identity of Korean Christian migrants provides a stimu-lus to rethink multicultural societies. It may help to avoid rejecting one or another of the cultures. Rather, it focuses on understanding how to cope with two different cultures and discovering benefits of culturally plural societies as well as recognizing the close conjunction of and interrelation between culture and religion.
Ji-Ung Lim is a German-born second generation Korean pastor with more than ten years of ministry experience in the Korean migrant church community in Germany. He earned his Mag. theol. from Westfälische Wilhelms-Universität Münster as well as his M.Div. from Honam Theological University and Seminary in South Korea, where he lived and worked as a pastor for seven years. Currently, he serves as senior pastor at a Korean migrant church in Cologne, Germany.
Ihr Werk im Verlag Dr. Kovač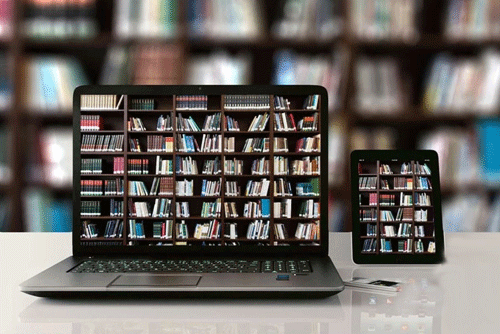 Möchten Sie Ihre wissenschaftliche Arbeit publizieren? Erfahren Sie mehr über unsere günstigen Konditionen und unseren Service für Autorinnen und Autoren.