Dirk Förster-Trallo
The Impact of Psychological Occupational Strains on Engineering Managers' Decision Making Behaviour
Zum Inhalt
Due to the digitalisation of the working world and the intensified competition between organisations, the working environment of employees in technical working environments has changed in recent years. This applies in particular to executives in companies as they have been given greater responsibilities as a result. They are exposed to various stresses and strains. Negative effects of stress on the health of individuals have been empirically proven in recent years and various models have been developed to measure occupational stress. However, these models are based on different theories of how stress occurs and therefore take into account different strain causes. These causes of stress vary from one occupational group to another and the causes for managers, especially in a technical working environment, have not been sufficiently researched to date.
Therefore, an empirical study with 153 engineering managers was conducted to determine psychological occupational strain causes and to measure the strain load per participant. A quasi-experiment was conducted to analyse the decisionmaking behaviour of 53 engineering managers. Here it was examined whether the amount of psychological occupational strain load as weil as motivation have an influence on the decision-making behaviour.
Therefore, the two most important approach es for determining and measuring psychological loads were combined in this thesis into a new model. The here presented Engineering Manager Strain Score model combines macroeconomic aspects of working life as weil as the psychological strain causes which are reasoned by the job design of the participants. With regard to the macroeconomic aspects of working life, in addition to the perceived effort at the workplace, the job promotion prospects are the most important factors causing psychological occupational strain load. With regard to the strains resulting from the working environment, emotional demand and quantitative demand are the most important demand causes. With regard to the control of executives over their working environment, freedom of choice in the workplace and the meaning of work are the most important causes of executives' stress feeling.
Furthermore, it was found that executives choose different options for high or low loads than executives with medium load. More extreme decision-making behaviour was detected. The participating executives stated that they were influenced by their motivation when processing information. in this empirical work, however, it was not possible to determine the influence of motivation on decision-making behaviour.
Ihr Werk im Verlag Dr. Kovač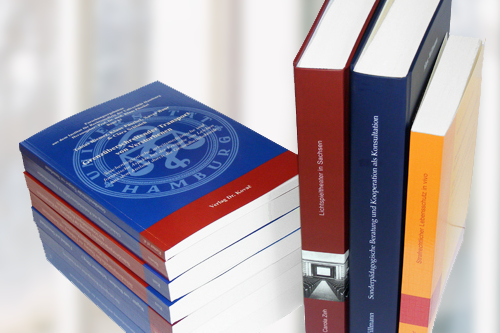 Möchten Sie Ihre wissenschaftliche Arbeit publizieren? Erfahren Sie mehr über unsere günstigen Konditionen und unseren Service für Autorinnen und Autoren.
Nach oben ▲