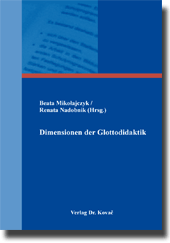 Beata Mikolajczyk / Renata Nadobnik (Hrsg.)
Dimensionen der Glottodidaktik
about this book
deutsch
english
The edited collection Dimensionen der Glottodidaktik (ed. by Beata Mikolajczyk and Renata Nadobnik) is the sixth part of the series The state and the outlook for language education in light of European standards. A group of linguists from Belgium, Germany, Poland, Qatar and Czechia, representing ten different universities, set themselves the goal of discussing the multidimensionality of foreign language didactics, both from a theoretical and a practical perspective. The papers included in the collection discuss a variety of topic areas that are briefly summarised in the following paragraphs.
The first paper presents recent second language acquisition concepts with their fundamental idea of language learner 'emancipation'. The author attempts to show their practical application in foreign language teaching.
The next paper discusses the issue of English as a foreign language and as an international lingua franca. This discussion is enhanced with research data collected from foreign language teachers.
The following two texts focus on using literature in a foreign language class. They show how to use literary works creatively for the benefit of the learner's personal growth along with productive skills development.
The next paper shows how to run an online course of German employing the method called EuroComGerm. The text describes the experiences of the teacher and students participating in this project.
The collection also touches upon the issue of learning materials for language for special purposes. The conceptual framework of language course books for the trade of freight transport logistics and for the trade of gastronomy is presented in this paper.
Another paper included in the collection refers to a call for a new approach to German language teacher training in which the curriculum would include cross-cultural communication in business in order to meet the demands of the contemporary work market.
The cross-cultural dimension of the present edited collection includes the the
me of the role of religious lexicon in everyday communication in the Arab speaking countries. This paper presents a thematic glossary of linguistic means of religion-marked vocabulary with their appropriate contextual usage.
Lexicography is conferred in the collection in yet another milieu, namely the linguistic polycentrism – this concept is defined and exemplified by the polycentrism of the German language.
The last two papers of the edited collection raise the topic of teaching foreign language to very young learners. The undertaken themes are presented in both theoretical and practical dimension.
The collection aims to show all those interested and actively participating in foreign language education some new perspectives in enhancing the language learning process and facilitating the development of linguistic and communicative competence.
Ihr Werk im Verlag Dr. Kovač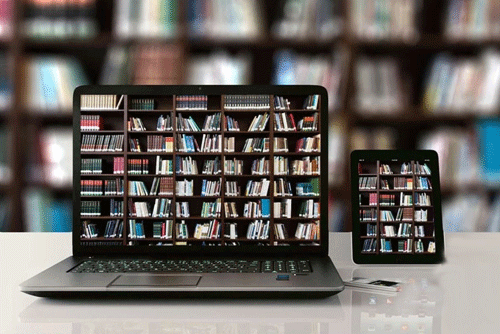 Möchten Sie Ihre wissenschaftliche Arbeit publizieren? Erfahren Sie mehr über unsere günstigen Konditionen und unseren Service für Autorinnen und Autoren.
Weitere Bücher der Herausgeber
Renata Nadobnik / Elżbieta Skorupska-Raczyńska (Hrsg.)
Deutsch und Polnisch im Kontakt mit anderen Sprachen
Beiträge anlässlich des Jubiläums "500 Jahre deutsch-polnische Sprachführer"
Hamburg 2021, ISBN 978-3-339-12292-6 (Print), ISBN 978-3-339-12293-3 (eBook)
---
Renata Nadobnik
Sprachführer für Deutsch und Polnisch – Die Geschichte der Textsorte von ihren Anfängen bis zur Gegenwart in kontrastiver Darstellung
Hamburg 2019, ISBN 978-3-339-10976-7 (Print), ISBN 978-3-339-10977-4 (eBook)
---

Beata Mikolajczyk / Renata Nadobnik (Hrsg.)
Vergangenheit – Gegenwart – Zukunft
Hamburg 2017, ISBN 978-3-8300-9441-8 (Print), ISBN 978-3-339-09441-4 (eBook)
Nach oben ▲